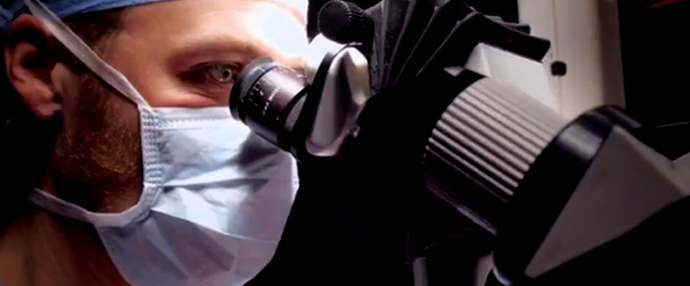 Tom J Quick, MB MA(Cantab) FRCS(Tr&Orth) MD(res) FHEA
Honorary Associate Professor and Consultant Surgeon
Consultant Surgeon | Peripheral Nerve Injury Unit | Royal Nation Orthopaedic Hospital, Stanmore HA7 4LP
Hon Associate Professor | Insitute of Orthopaedics and Musculoskeletal Science | UCL  | HA7 4LP
Honorary Surgeon | Great Ormond St Hospital, London | & Defence Military Rehab Centre | Headley Court, Surrey
Head of Undergraduate Education, Division of Surgery | Honorary Senior Lecture Institute of Musculoskeletal Science UCL
Tom.quick@nhs.net | 0208 9095447 | GMC 6031675 | MDU 393730G
Profile
Tom is a Fellowship trained  Clinical Academic Peripheral Neurosurgeon with a Paediatric Orthopaedic background. His practice is 50:50 paediatric and adults and encompasses all aspects of nerve injury treatment from primary intervention to later reconstruction in the neonate, child, adolescent and adult.
Tom's interests are Obstetric Brachial Palsy (Erb's palsy) traumatic nerve injury, nerve injury and development in the growing shoulder and adult brachial plexus injury.
The RNOH PNI unit offers
spinal root re-implantation
targetted muscle renervation
nerve stimulator pain modulation service
Obstetric shoulder specialist clinic
quantitative sensory testing
one stop Nerve conduction and EMG clinics
and a fully integrated multidisciplinary team approach
Tom has research collaborations across UCL within the Nerve Regeneration Network and is currently engaged in exploratory science projects towards the rate of nerve regeneration, MRI neurography and cell therapies towards augmenting and improving nerve regeneration. His clinical projects centre around obstetric palsy assessment and treatment, co-contraction, improvements and quantification of nerve recovery and medical education.
Current Appointments
Consultant Surgeon, Peripheral Nerve Injury Unit, Royal National Orthopaedic Hospital, Stanmore, UK (2013-)
Honorary Associate Professor, Institute of Orthopaedics and Musculoskeletal Science, University College London, UK (2019-)
Clinical lead for Peripheral Nerve Injury Unit, Royal National Orthopaedic Hospital (2018-)
Director of research Peripheral Nerve Injury Research Unit (PNIRU) (2017-)
Clinical lead for peripheral nerves, Centre for Nerve Engineering (CNE) UCL (2017-)
Honorary Senior Lecturer, Institute of Orthopaedics and Musculoskeletal Science, University College London, UK (2013-2019)
Honorary Consultant Surgeon, Great Ormond Street Hospital, London (2012-)
Honorary Consultant Surgeon, Evelina Children's Hospital, London (2015-)
Education & Qualifications
Manchester Grammar school, Manchester, 10GCSEs 3 A-levels 2 S-levels
Magdalene College, Cambridge, History of Art MA(Cantab) and MB exemptions
University College Hospital, London (Royal Free Campus) MBBS
Royal College of Surgeon of Edinburgh, MRCS(Ed)
Intercollegiate board of Surgeons, FRCS(Tr&Orth) (2011)
Paediatric orthopaedic Fellow, Westmead children's hospital (2011-2012)
Post-graduate fellow, PNI unit RNOH (2010 and 2013)
MD (res), UCL 2018
Clinical Skills
Tom has one of the largest obstetric palsy practices in the United Kingdom providing huge experience in this very focused field. He sees over 150 new patients with OBPP per year and has inherited the long term follow up of over 2500 patients whom he sees regularly.
As part of providing a national referral service for Adult and paediatric brachial plexus and peripheral nerve injury Tom has a large experience of traumatic supra- and infra-clavicular plexal injury repair and reconstruction. Microsurgical graft and transfer and secondary reconstruction cases are managed through a rapid access clinic with structured follow up and rehabilitation programmes to support these patients. Treatment of co-contraction is another area of clinical expertise in both adults and children where Tom has a focused interest.
Research
Tom was awarded MD(res) by UCL in assessing motor outcomes following re-innervation of skeletal muscle following a two year period of study.
Tom has also designed a large programme of tissue research; The first project of this focuses on characterising the in vivo phenotypic changes of denervation to human Schwann cells. This study has completed and is under peer-review having been presented internationally.
A RCT studying a human model of augmentation of nerve repair is currently underdevelopment pending information from a currently running pilot to allow power analysis prior to funding being pursued in conjunction with the UCL Clinical trials unit.
Tom has secured access to the National trauma audit and research network database (TARN) to review the demographics for the UK's supraclavicular plexus injury burden. This work is under peer review currently; a secondary project to review outcomes from this cohort has also been submitted.
Tom has a strong interest in the clinical assessment of Erb's palsy; Two studies on self-image and the impact of linguistic and socioeconomic poverty on the incidence of OBPP in England are now submitted and two further projects on gait and balance in Erbs Palsy using wireless motion capture in the clinical environment are due to commence in autumn 2018.
Collaboration
The UCL Centre for Nerve Engineering (CNE) was established in 2016 with Dr James Phillips and Dr Rebecca Shipley formalising relationships between medical physics, imaging, tissue engineering, mathematical modelling and synthetic pharmacology in peripheral nerve regeneration. Tom is clinical lead for peripheral nerves system. The Peripheral Nerve Injury Research Unit (PNIRU) is the embodiment of this clinical research and coordinates all the clinical projects run through the Royal National Orthopaedic Hospital. In the PNRIU team, Tom contributes to a team from a wide background of clinical research and clinical expertise. Tom also collaborates with the Centre for Medical Image Computing (CMIC), ASpire Create engineering and rehabilitation group, University of Texas At Austin.
Grant awards
Tom has built upon a pump priming award of £9,000 granted in 2013 to initiate
study into the application of a continuous scale of force assessment in nerve transfer outcome. This initiated Toms current main clinical research stream of deepening the characterisation of muscle power outcome which have attracted the following. P.I .Grants: Professor Fripp Award (£40,000) – Co-contraction Study 2017 Donna Hudson Trust Award (£2,000) – Proteomic Study human SC 2017 RNOH Charity award (£30,000) – Human SC tissue study 2016 RNOH Charity award for Quantification of muscle re-innervation (MUNE AND MRFLEX) (£52,000) 2016 Co-I Grants Leslie fund RESPONSS: Rehabilitation Technologies Supporting Clinical and Self-management of Spasticity (£445,000) 2016 Tom has supervised successful student applications to the following awards the year BAPRAS elective award (£500) 2017 Healing foundation elective award (£1200) 2018 Paton Masser memorial fund (£500) 2018
Medicolegal Career
Starting in 2013 and having now been instructed in over 30 cases with three proceeding to court appearances. One of the these was a criminal case in London where Tom further benefited from the exposure to a jury trial. All three court appearances the side calling Mr Quick were successful.
Mr Quick has been mainly instructed by the Plaintifs counsel. He accepts both defence and prosecution counsel instruction with a quick turn around of 4-6 weeks from receiving instruction.
The vast majority of Tom's reports concern both the condition and prognosis and the likely prognosis of cases of Obstetric (Erb's) Palsy. Tom has been asked to provided his expert opinion to assist in cases of causation but this restricts his comments to the pathophysiology of nerve injury not straying into the area of the Obstetric expert.
Tom has attended training at Irwin Mitchell's 'Becoming a Medico-Legal Expert' Spring Series 2014 and attended the Expert Witness Institute Conference 2015.
Senior Counsel Liam Reidy in Dublin comment that in under cross examination Tom was "brilliant and remained composed".
Publications
U Anand, Y Yiangou, M Sinisi, MFox, A MacQuillan, T Quick, Yuri E Korchev, Chas Bountra, Tom McCarthy and
Praveen Anand Mechanisms underlying clinical efficacy of Angiotensin II type 2 receptor (AT2R) antagonist
EMA401 in neuropathic pain: clinical tissue and in vitro studies Mol Pain (2015) 11:38 DOI 10.1186/
s12990-015-0038-x
T Quick, Graf N, Smith N. Case report of an ulcerated infantile digital fibromatosis in an older child. The lump to spot in the child's hand (a spot not to lump in with the others).J Hand Surg Eur Vol. 2014 Oct;39(8):888-9. doi: 10.1177/1753193413484623. Epub 2013 Apr 11
J Sowno, T J Quick, E Carpenter, J DeLima, P Gibbons, D Little. Near-infrared spectroscopy for detection of vascular compromise in paediatric supracondylar fractures. Journal of Physiologic Measurement Feb 2014 35(3):471.
T J Quick, A MacQuillan, M Sinisi, M Fox, R Birch. The examination and management of nerve injury in supracondylar fractures of the humerus. JPO. Part B / 07/2013; 22(4):397-8.
M A Tonkin, S K Tolerton, T J Quick, I Harvey, R D Lawson, N C Smith, K C Oberg. Classification of Congenital Anomalies of the Hand and Upper Limb: Development and Assessment of a New System. J Hand Surg 05/2013;2013.03.019 DOI:10.1016
T J Quick, P Gibbons, N Smith. An olecranon chondral flap and osteochondral coronoid fracture in a spontaneously reduced elbow dislocation in a child. J Pediatr Orthop B. 2013 Sep;22(5):481-5. DOI:10.1097/BPB. 0b013e328361c856
T Quick, D M Williamson. A case of non ambulant slipped upper femoral epiphysis. J Paediatr Orthop B. 2011 July; 20(4):270-272
R Amirfeyz, D Clark, T Quick, N Blewitt. Newcastle approach to the elbow, a cadaveric study. Arch Ortho Trauma Surg 2011 June;131(6):747-751
R Bethune, G Scally, R Griggs, T Quick. True grit. Journal of Public Health 2010; doi: 10.1093/pubmed/fdq033
T J Quick, D M Eastwood. Paediatric fractures and dislocations of the hip and pelvis. Clin Orthop and Related Research 2005;432:87-96
R Dilawaiz, R Nadeem, T J Quick, D M Eastwood. Focal dome osteotomy for the correction of tibial deformity in children. J Paediatr Orthop B. 2005 Sep;14(5):340-6.
T J Quick Emergency Medicine: Concepts and Clinical Practice Rosen 5th &Emergency: Diagnosis and Management Book reviews: Injury 2003 July;34(7):558
T J Quick A Surgeon's Guide to Writing and Publishing: Schein & Farndon Book review: Injury, 2000 July;34(7):557
T J Quick 'Don't call me Doctor'
Letter to the Times published May 24th 2005 ( in response to article Tuesday May 17, 2005)
Book Chapters
T J Quick, R Birch. Nerve repair chapter in Green's Hand surgery 7th Ed. Editor Scott Wolfe- with editor. Publication 2015
T J Quick, M Fox. 'Traumatic nerve injury chapter in Stanmore Trauma Guide Ed. S Dawson-Bowling CRC Press Publication Date: 2nd Dec 2014 | ISBN-10: 1444148826 | ISBN-13: 978-1444148824
T Quick Contributing author: 'Intercollegiate MRCS: An Aid to the Viva Examination' M Ramachandran, A Malone, PassTest
.